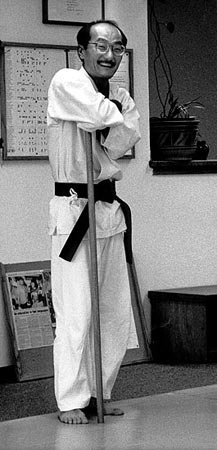 Aikido North Instructor Staff
Aikido North head instructor and Dojo-cho is Calvin Koshiyama Sensei. He began his Aikido training in 1982 under Steve Atkinson Sensei and when the dojo was founded in 1984, was one of Aikido North's original students. In 1990 Atkinson Sensei left Alaska, turning the responsibility of dojo-cho over to Koshiyama Sensei. After Atkinson Sensei left, Koshiyama Sensei became a student of Frank Doran Shihan, founder and chief instructor of Aikido West. He received his present rank of 6th Dan from Frank Doran Shihan in 2009.
Koshiyama Sensei emphasizes Aikido's harmony and non-competition and believes Aikido training is a very useful tool for self-development and for improving interaction with people on and off the mat. He was the featured Dojo-cho on the California Aikido Association's website for June, 2001.
Assistant Instructors